Why Content is King in SEO
Frogbox fills the market need for a convenient, cost effective and environmentally friendly alternative to using cardboard boxes for moving. They provide eco-friendly reusable moving boxes and other moving supplies, and are growing strong at over 21 franchises across Canada.
I sat down with the franchisee of Frogbox Edmonton after a request to discuss search engine optimization. I explained that in SEO, content is king. What they really needed was a content marketing and social media plan.
As part of my SEO Specialization at the University of California, Davis, I went about preparing  a complementary plan for Frogbox Edmonton. Ultimately, Frogbox Corporate has full control over the website content, so within the plan I included strategies that Frogbox Corporate could utilize to help grow traffic to the site and increase sales with their online order system.
I evaluated the current state of their website, content, and social media marketing efforts for the entire company, and how franchisees could collaborate on social media. I also explained how influencer marketing can benefit their business, and how to create content that engages visitors, partners, and franchise owners, growing their online community around a great cause.
Frogbox Inc.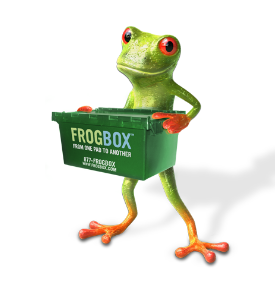 Website: