I OFFER A VARIETY OF PLANNING AND IMPLEMENTATION SERVICES TO MEET YOUR NEEDS
As I go over your website, I'll note down any user experience (UX) and user interface (UI) issues. Delving into your content, blog and current social media marketing strategies, I'll define how your website's rankings in search engines can be improved.
This is a preliminary website review, which often helps my clients prioritize where they might take their first steps towards their overall strategic goals.
I provide an evaluation of your offering's current brand, then I specify how your brand can be managed for growth at a local or global level. You'll be shown where your business may need to manage your brand better to create a cohesive image in the public domain. Branding isn't just about designing a pretty logo and attractive business collateral. It's about managing your brand so it tells customers who you are and what you do, instantly. It attracts your ideal customer to you, and keeps them coming back.
Depending on your business vision, brand management can include: a complete review, competitive and market research, an all-encompassing brand management strategy, and graphic design services.
An increasing number of businesses are realizing that having an awesome website doesn't always correlate with getting high traffic volume. Enter the field of search engine optimization. Here, I'll run tests on your website using SEO industry software. After analyzing on-page and off-page factors, and the behind-the-scenes code, I'll create an SEO report for you. It will explain exactly where your website may be penalized by search engines, how your keywords could be optimized by using quality, relevant content that can increase your Google or Bing rankings.
An SEO review will usually require full access to dashboard of your analytics account (i.e. Google Analytics) in order to make accurate conclusions and recommendations.
You know your business better than anyone, right? That's great, but without a written plan, life's daily demands and distractions can interfere with your efforts to stay on course in your business. Each of my plans contain strategic action steps that are easy to follow and can be implemented according to a schedule. So you'll meet your business goals faster than you think is possible. I'll learn your business and do comprehensive research on your industry and various markets. Then I'll show you some innovative approaches you can take to drive your revenues, increase customers, and market your brand online.
I can prepare a Strategic Business Plan (great for new businesses, startups that need funding, or companies requiring innovation), a Strategic eMarketing Plan (if you need a boost in traffic, sign-ups, or sales), or a Strategic eCommerce Plan (if you want to sell goods or services on your website, outsourcing the handling of the offering).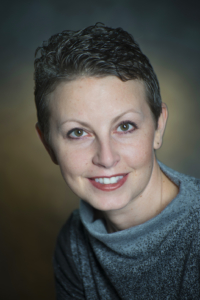 Ready to Take Your eCart by the Handles?
I'll Help You Through the Process!